9 Times Table Glove - In Blue, Pink, Red and Grey
£4.95
Single pair of 9 - 90 Counting on Gloves in choice of colour. Ideal for a young child wanting to learn to learn their nine times table and ideal support for the key stage 2 curriculum. 9 times table can be learnt a number of ways using fingers, so why not speed up the fun with these cute gloves.
The gloves come with instructions on how to apply the teaching method with 4 simple but fun activities.
See some reviews here:
Kids of the Wild - November 18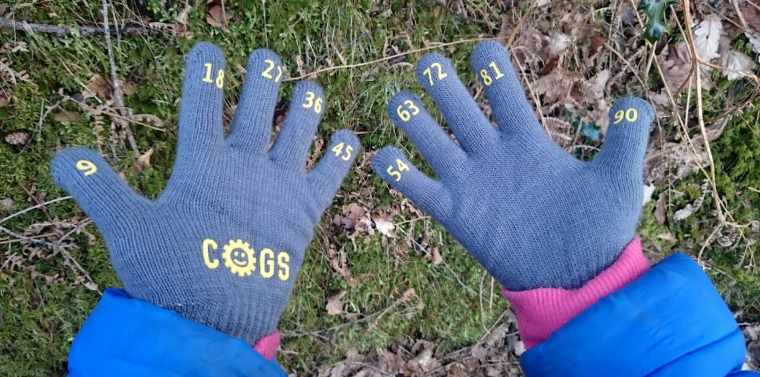 Herts Baby Review - 'Little Miracle Workers'
Hertfordshire Mummy - 'Extra Dimension & More Encouraging'

These fabulous gloves are a one size fits all garment with the numbers set in the fingers, palm side facing upwards. Each glove is made up of a standard 88% Acrylic, 10% Polyester and 2% Elastane.
Machine wash at 30 degrees.
UK and European Union Design Patents Granted, US Pending.